3 tags
2 tags
2 tags
Listen
2 tags
A great song for this morning.
2 tags
Listen
"Same sex marriage is very new… newer than cell phones or the internet."
– -Justice Samuel Alito Yeah, remember when same sex marriage first came out and it was bulky and really slow? (via ccindecision)
2 tags
The White Stripes being on Spotify makes my entire...
Washington Times: C-SPAN the emerging hipster... →
2 tags
I'm listening to Blood Brothers. Which...
2 tags
2 tags
Newly obsessed with @IFCPortlandia and their theme...
2 tags
Listen
2 tags
I love old Coldplay.
6 tags
"Now I'm sure that you've noticed that there's somebody very special in my life..."
– President Obama's Remarks at the 2013 Gridiron Dinner
2 tags
3 tags
3 tags
6 tags
I think more things in life should borrow from...
1 tag
2 tags
Listen
2 tags
Once there was a Hushpuppy…
5 tags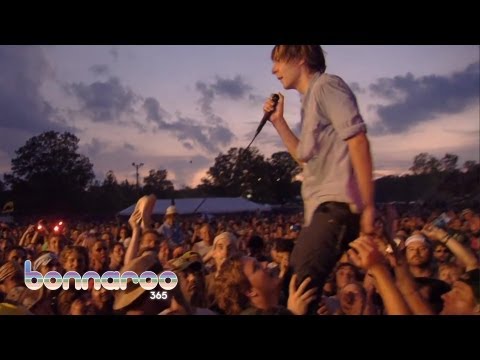 2 tags
"1. Pay tribute to your heroes, in your own voice. 2. Your film must be a done..."
– 10 Lessons on Filmmaking from "Beasts of the Southern Wild" Director, Benh Zeitlin. http://filmmakermagazine.com/65614-10-lessons-on-filmmaking-from-beasts-of-the-southern-wilds-benh-zeitlin/
8 tags
The USPS Is Skating To An Imaginary Puck
As the saying goes, "there's no such thing as bad press." But over the last few months, it seems like the United States Postal Service is trying to challenge that concept.  Bleeding revenue (Postal Service lost $14M a day in 1st quarter), axing Saturday deliveries (USPS Saturday Delivery Decision Criticized) and a new clothing line (Cash-Strapped U.S Postal Service Hopes You...
3 tags
The Future of Education Can Be Found in The...
Over the last 30 years, the United States has increased education funding dramatically: from around $11 billion to $77 billion (source: Dept. of Education) and it seems like we're no closer to figuring out a solution to increasing educational quality.  Nothing about education is straight-forward, even its origins. Education "began either millions of years ago or at the end of...
2 tags
Really I can't say enough about this album.
2 tags
This album is the soundtrack of my move to NYC.
2 tags
The Only Band That Matters
"I hate people who write off other people's talents just because of their taste..."
– Paul Thomas Anderson (via rossbirks) PTA is the man.
1 tag
3 tags
2 tags
On Repeat
2 tags
#LCD
3 tags
On Traveling
Home is wherever you can set your bags down. And I've been lucky enough to set my bags down in a lot of places this year.  There are 11 days left in 2012 and I'm sitting at John F. Kennedy airport taking flight number 15 of the year. By the end of it, I will have boarded 16 airplanes in 12 months. Those flights have taken me to London, Florida, Indiana, Puerto Rico, Paris, and...
2 tags
This song will never get old.
1 tag